If you want to get away to the woods but don't want to necessarily "rough it," then the cabins at Bear Creek Lake State Park in Cumberland, Virginia, just might be what the doctor ordered. We stayed in Cabin 9 with my daughter's best friend's family. It was a great time to catch up on old times and enjoy a fantastic couple of days out in the woods.
We were lucky enough to be there right before the ban on overnight camping was put in place by the governor of Virginia. The weather wasn't perfect, but the time we had, there was. Let me go over some high points of our stay.
---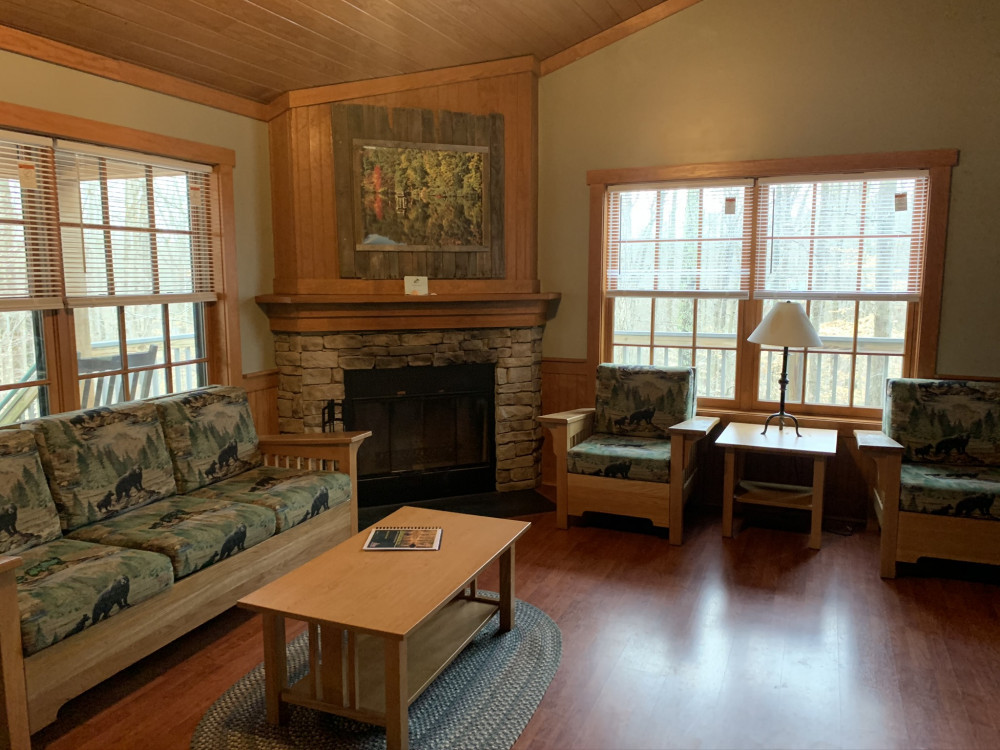 The Cabin's Kitchen and Living Room
The kitchen was immaculate. The dishes were all clean, as well as pots and pans. They even had utensils for the outdoor grill. There was a stove, microwave and plenty of room to prepare meals. The kitchen/ dining table could fit six easily. The great thing was that the living room and kitchen were in a big open area so you could cook and still converse with someone sitting in the living room.
The living room was very cozy with a couch and a few armchairs that could all be adjusted to enjoy the lovely wood-burning fireplace. They even provided a ball that could be lit to quickly get the fire roaring. We had to turn off the heat because the fire worked so well at heating the cabin.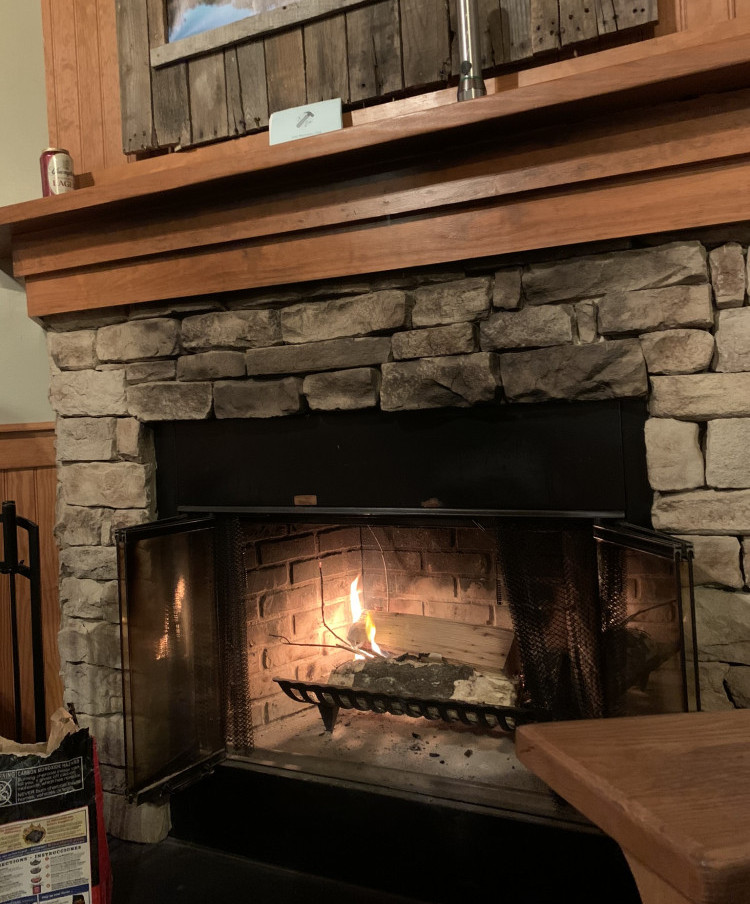 The Bedrooms
If you have kids, then this cabin is the answer to your prayers! We only had my daughter and my friend's daughter, so they both got to sleep on the top bunk of the two bunk beds conveniently located in between two rooms. There was also a master bedroom with a queen-size bed and one with two single beds. Altogether the cabin could sleep eight comfortably.
The beds were made and clean, and the bathroom set up was perfect, as there were two separate bathrooms – one for each family. The showers were clean and well-stocked, although you might want to bring softer TP than what they had. If you didn't bring any soap or shampoo, fear not. They also provided fresh towels and washcloths.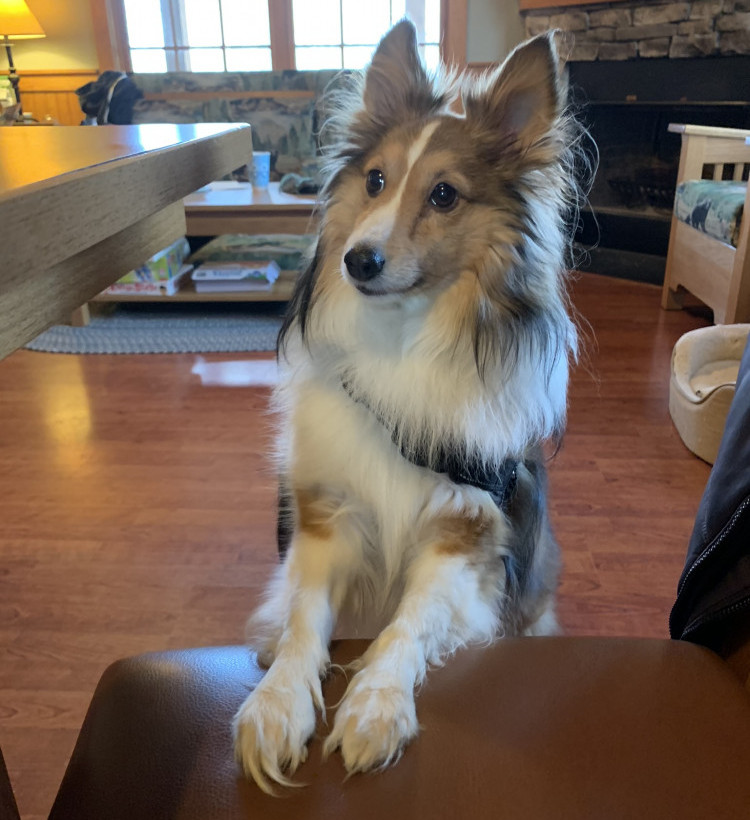 Excellent Price and Pet Friendly
Two nights and three days only came to a little over $300. The nice thing is that there were no hidden fees that you find out about only as you are checking out. Bear Creek was not our first choice, but lucky for us the other camp we were looking at wound up being $900 for the same amenities and time period. We were so fortunate to have found this inexpensive and relaxing alternative.
There was a slight fee for having a dog. If you do have a dog, I would suggest making sure that the floor is swept free of dog hair on your way out. I saw that if there is an excessive mess to clean, you might be charged a cleaning fee. Our dog left little hairballs everywhere, but we swept them clean.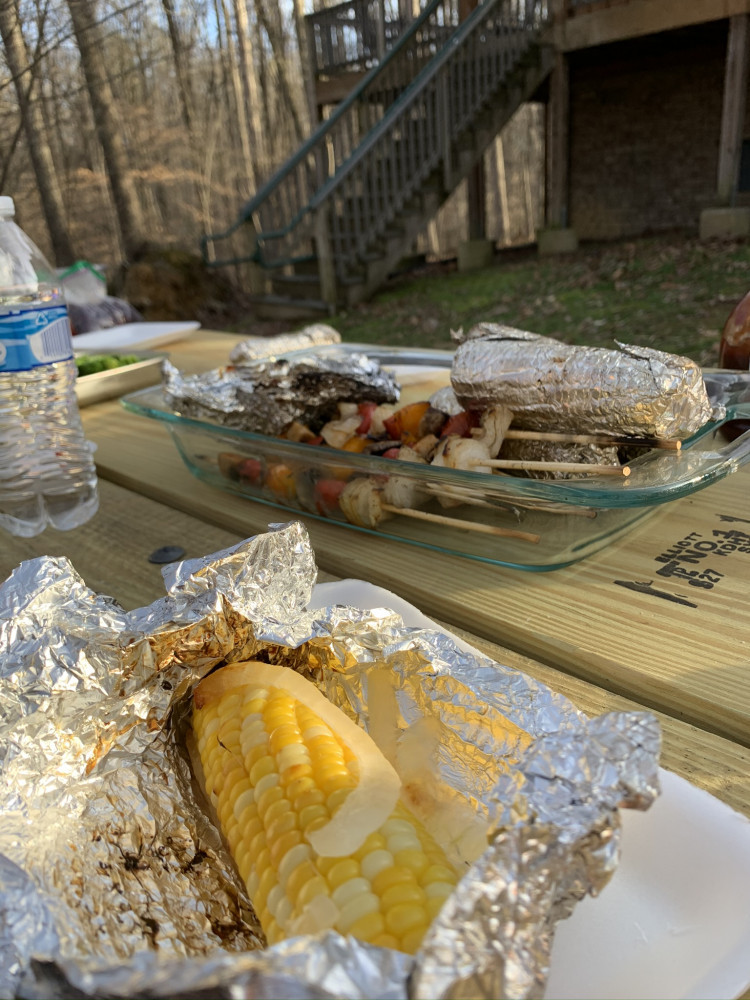 Two Fireplaces and a Grill
What is camping without roasting marshmallows over an open fire? They had a fire ring for outdoor campfires, and also a grill. You will need to bring charcoal for the grill. If you didn't bring any, there is also firewood that was sitting by the front door of the cabin when we first arrived. There is firewood available for purchase if you need more near the park office. The fire ring has a grill that can be put over it for convenient cooking.
The first night we used the charcoal grill for cooking sweet potatoes wrapped in foil as they make a nice healthy snack for the kids. The next night was campfire time. We cooked corn wrapped in foil with a little oil, salt, and pepper mixed in. We also made shish kebab with bell peppers, onion, and mushrooms. You can always add chicken or other meat to the kebab for more protein.
After dark, there is time to roast marshmallows and tell ghost stories. Having the fire ring right next to the cabin meant that the kids could come out and sit by the fire and tell stories. If you are looking for some kid-friendly ones to tell, check out these.
The Helpful and Friendly Staff
Honestly, I can't say a lot about the staff; because of the Coronavirus, there were social distancing protocols in place. I did have a few chats with some rangers and other staff that I saw from time to time. Everyone was very friendly and answered any questions I had.
I was running late and was worried that I might not make it there before the check-in time had expired. Lucky for me, they had prepared a packet and left the code to the door as well as for instructions for how things operate in the packet. We were the last people in and the morning we were leaving was when the orders came down to close the overnight stays.
---

Camping to Soothe the Soul
I hope they end the restrictions on camping soon because it was a relaxing chance to get outside and semi-rough it. Plus, being cooped up in a house or apartment for very long can make anyone go a little stir crazy. As I write this article, the governor has placed at least another month's stay-at-home orders.
This also makes a great place to get out to even for a day trip. It had great trails in the woods that are nicely marked. You can also fish in the lake or swim during the summer. There are also kayaks and canoes available—too many things to list in just 1,000 words. See it for yourself and if you see us there say hi!
Jim