Welcome to our page. We are a simple family that loves the great outdoors. If we can't afford either because of time or money to travel to far off locations then we are just as happy to set up our back yard as our own little campsite.
OUR STORY
We lived in Korea for a while and bought a rooftop tent so that anywhere we traveled we could start camping. Unfortunately upon coming back to the states we couldn't quite afford to have a camper or even rooftop tent so we began to look for other ways to enjoy ourselves.
We travel almost every weekend to some sort of state or federal park and have plans to travel even more in the future. Suddenly we thought, "If we are spending all of this time looking for weekend getaways and ways to enjoy nature with our family, there must be countless other people who felt the same way." And that is how Fox by the Campfire was born, named in honor of our little Sheltie who resembles a fox.
Let's Share the Adventure
The reason for this site is simple. We want to share the love we have of the great outdoors with other families and let others know when we stumble upon something great. Likewise, we will be posting some of our not so great discoveries as a warning to others.
We hope that in time our research and tales of adventure or even of quiet restful nights help other people shorten their search and lengthen their stay outside. We loved Korea but the air was really bad in the Spring. Being able to enjoy the fresh air and sunshine is one of the greatest things about being back in the states.
THE GOAL OF OUR SITE
Thanks for visiting. We hope that you can find something fun, interesting, and new. We will be sharing places, gadgets and activities we find that you can share along with us.
If you ever need a hand or have any questions, feel free to leave them below and I will be more than happy to help you out.
All the best,
The Fox Family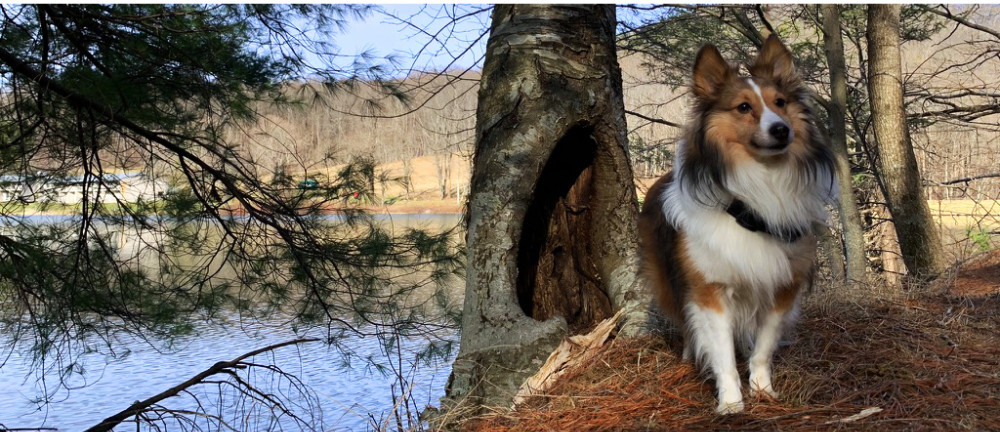 FoxbytheCampfire.com