These days the world seems to be melting down because of Corona Virus fears. This article does not downplay the seriousness of Corona or any communicable illness, but let's look for an alternative. If you are still feeling okay and want to have an opportunity to isolate yourself and your family without having to be stuck indoors, this is a perfect time to take off to your nearest camping site.
Find a Fairly Empty Campground
My family and I went out last weekend to a nearby state park. This time of year that might be the only thing open. Federal parks normally don't open until sometime in May which makes the winter into spring season one of the best times to get out and enjoy yourself.

Even though the state parks are open they are not overly crowded. While we didn't camp last weekend, we just enjoyed nature. I did make it a point to checkout the campgrounds as we were out on the trails. I only counted one family out there camping in the camper/RV area.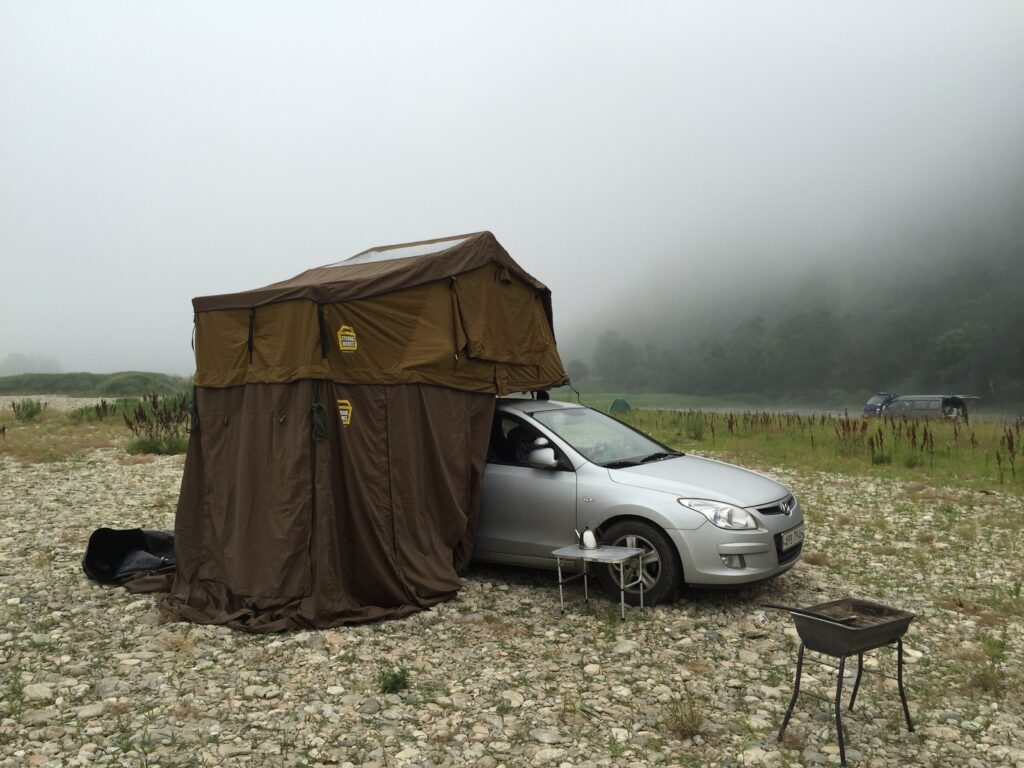 Go for a Day Trip
If either finances or time is short then just take off for a day. Getting out in the sunshine is probably one of the best things you can do. Ultraviolet (UV) light can kill many types of viruses. In fact Columbia University has an article on how airports are using UV lights to kill viruses floating in the air.
Where is the largest producer of ultraviolet light known to man? Look up in the sky! It's a bird. It's a plane! It's the sun killing all those awful viruses! One of the reasons we get sick and have more spread of diseases during the winter is because people stay inside and close all the doors and windows. You start breathing in stale air and trapping yourself indoors with all the other sick people.
So find a nice trip for the day with your family or close, healthy friends. Leave the sick one's at home. You'll get a little healthier pallor to your skin and breathe in fresh, virus-free air.
Bring Food from Home
I'm adding this one in because of my own personal experience last weekend. We had a beautiful day planned. The sun was shining. It was a little breezy but the sun was in full force to take the edge off the chill breeze. I had planned to get some food from home but I took the lazy man's route and bought something on the way.
Long story short, one drive-thru meal later I am doubled over in pain. It felt like a sharp knife was jabbing me in the gut. And we are miles from civilization! Luckily It was a state park and they were open so the toilets were unlocked. If I had been at a federal park, I would have been a very unhappy camper. Pun intended!
So to protect yourself from unforeseen circumstances such as food poisoning or running into someone who is infected with whatever disease you are trying to avoid and bring your food from home. Your stomach will thank you and your healthy and uninterrupted family trip will thank you as well.
Prepare for Emergencies (Before There Is One)
Have enough gas, food, water, and emergency supplies to make it through the trip. Better to have too much food and fresh water than not enough. Another thing to be careful of is filling up the tank before you head out on your trip. Depending on where you might go camping, gas stations may be few and far between.
Above all if there is an illness going around you might want to bring along a stock of medicines for yourself and your family. There is nothing worse than to try to escape the sickness by getting away to the middle of nowhere than to have it hit you with no medicine available.
Day Trip, Weekend or Week Long
So if you are worried about being around sick people, take an early vacation and get away to the great outdoors. It may just be what you are looking for to rejuvenate and ride out the illness while the whole office is busy coughing into their elbows. Just make sure you plan ahead even if you are going out for a short time.
I always like to follow the great Boy Scout motto, "Be Prepared." Have an a, b,and c plan if possible and that way you can always adjust your plans rather than having to break them totally. Be healthy and be well, dear readers. Until we meet on the trail, Travel well and travel often.
All the Best,
Jim